Tim Jensen Bio 2023
Tim Jensen brings over 30 years of knowledge and expertise in coaching and the sports management field while serving as CEO and Founder of the Sports Shack and advisor to various other sports organizations. His 18-1 team that he personally coached won back to back Gold medals at the USA Junior Olympics becoming one of only two coaches in the history of USA Volleyball to achieve such a feat.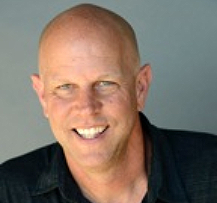 Tim has placed players at colleges such as Stanford, UCLA, USC, Nebraska, Illinois, Penn State, Harvard, Yale and Princeton. His team at Sports Shack earned multiple gold medals in National Qualifiers and were known as one of the top three teams in the nation from 2009-2012. At Sports Shack Tim also managed multiple facilities with over 50 employees and over 200 members in the club. His teams were National powerhouses and won numerous medals and tournament titles in nationally recognized events.

As the coach of AVP / FIVB Beach Volleyball players Casey Patterson and Chase Buddinger, Tim helped them to the #1 overall ranking on the AVP tour in 2021, highlighted by winning the Hermosa Beach Open. He was also a member of USA Beach Volleyball's staff during the 2020-2021 season.

In 2016 Tim co-founded The Sports Academy, a 10,000 square foot indoor state-of-the-art athletic and wellness complex, providing athletic programs and local recreational space for youth sporting events to the community of the Greater Ventura County Area. In 2018 SA partnered with Kobe INC to create the Mamba Sports Academy. As Director of Athletics, Tim participated in the daily success of Mamba Academy for its first few years.

Tim spent 15 years Coaching at Pepperdine University and running a program at the NCAA level. The knowledge he accrued while there allows him to understand how to deal with people on many levels creating a competitive learning environment. In his fifteen seasons at Pepperdine, the women's volleyball team earned eleven NCAA tournament berths, advanced to the NCAA Regional Semi-Finals four times, advanced to the Regional Finals twice and finished top ten in the AVCA rankings on five occasions.

Tim has served on various community boards, consulted for many local youth sports organizations and clubs and owns several summer camps. His lifelong dedication to competitive sports has led him to a 30 year career in volleyball where he's competed in junior and collegiate volleyball and also has coached at the NCAA, professional and National Team level. He is a member of the Positive Coaching Alliance, is Impact certified and has a CAP level II coaching certification.
Erikka Dean-Gulbranson
Erikka Gulbranson has spent 28+ years in youth programming, in education developing curriculum, in classrooms teaching and in the sport of volleyball. Her experience in volleyball ranges from playing, coaching, directing and managing youth, collegiate and international teams.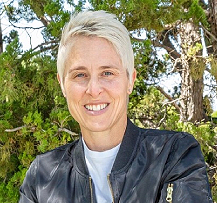 Her Master's in Curriculum & Instruction has greatly assisted her in teaching from the kindergarten to the college classrooms.

Volleyball has led her all over the nation and world, writing programming, directing & leading training as well as her many years of mentoring athletes, coaches and parents. Most recently, Erikka was a Founder and Director of Operations & Youth Programming with Mamba Sports Academy. Her latest passion to unfold is in the development of Manya Dori, a lifestyle supported by the 501c3, Project Pitch In, designed to bring physical & mental health, breathwork, mindset, movement & well-being to the forefront of every individuals origin story.

13 years of colleges experience at the NCAA Division I, II and NAIA levels. While at the University of Southern California, assisted in the development of a 3x Consecutive National Championship team.

28 years as a Head Coach, Director & Owner in multiple volleyball clubs through-out Southern & Central California and Texas. As well as team coaching in High School & Middle School.

National Team Head, Assistant Coach & CAP III Cadre leader for USA Volleyball from 2003 – 2007, taking Junior & Youth Teams to countries all over the world to compete in Qualifiers & World Championships.

US Embassy Sports Envoy Ambassador in Brazil & Peru - Traveling throughout the country training children and adults in the sport of volleyball as well as meeting with government representatives to educate and compel them to develop curriculum and include all ages, boys, and girls in sport and Nigerian Volleyball Project Coach & Ambassador–The project, which was sponsored by the U.S. Bureau of Educational and Cultural Affairs in collaboration with the Institute for International Sport, was specifically designed by our coaching staff to bring the sport of volleyball and fitness to children that would never have had the opportunity to participate any other way.

Book Author, Training Manual Contractor & Business Owner - After serving as a Head Coach and Trainer for USA Youth and Junior National Teams, Erikka developed a High-Performance Coaches technical training manual, used to train all National Team program staff in the Nation. During this period her personal sports training business, Advanced Sports Training, was hired to travel throughout the nation to train coaches and players with the new USA Volleyball Training methodologies, all while teaming up with former Olympic Team Coach Toshiaki Yoshida in 2005 to write the book "Inside Out of Passing." Recently in 2014, the "Inside Out of Passing," was translated into Polish with the help of Grupa Codex and given to all Volleyball Trainers and Physical Education Coaches throughout Poland. Erikka grew up locally, is an alumni of Conejo Valley Little League, So Cal & Zuma Bay Volleyball Clubs as well as Thousand Oaks High School Volleyball & Softball.